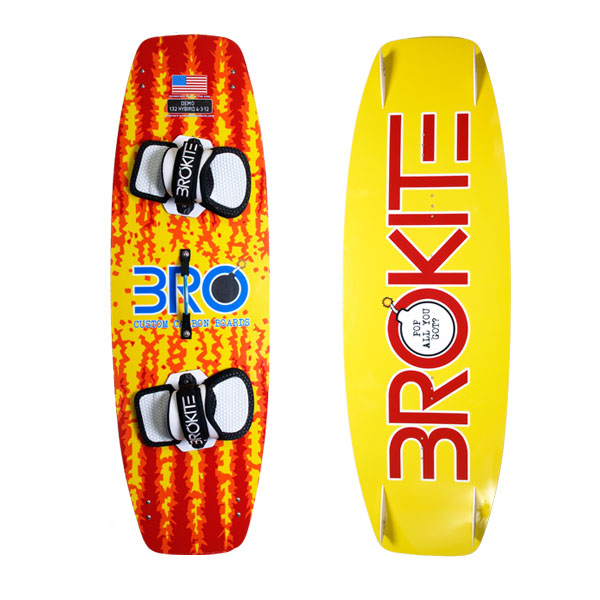 BroKite – HYBRID – $949.00
His poppa was a POP and his momma was a FreeRide. With Parents like this you know the Hybrid is built for fun.
A modified pinched nose with a little extra width lets this one work well in gusty lake conditions or for you riders that want one board that will handle various conditions and riding styles.
The G5 Core construction is at the heart of the preformance of the Hybrid.
Available in Elliptical Concave bottom Shape or the Flat Competition Bottom Shape.
The Hybrid comes in the following sizes: 128×41 132×42 135×42.5 138×43 144×44
All BROKITE boards come complete with Footstaps/Pads, Grab handle and Fins.