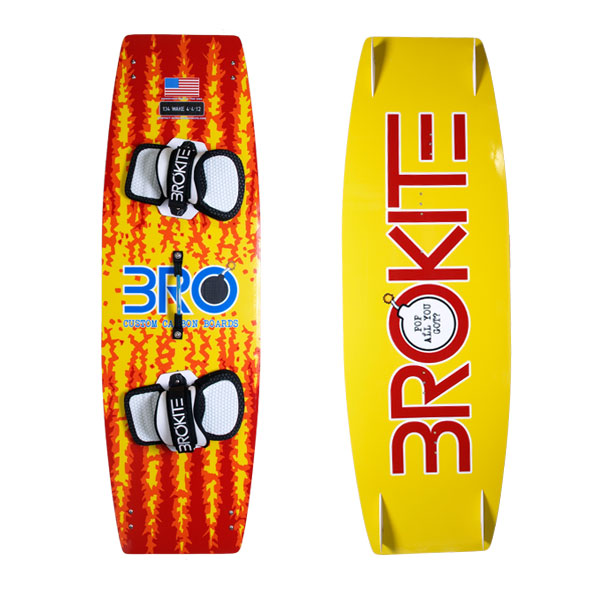 Rocky Chatwell brought his experience as one of the top ranked riders in the PKRA to help design the new Wake style line. He had four elements that he wanted engineered into this board: Quick plaining, max pop, smooth landings, and upwind ability. These features give this board an edge on the competition. If you want to ride hot and unhooked like Rocky this is the board that will get you there fast.
You can pick the Standard elliptical concave like Rocky, or the flat competition bottom like Alex. The unique 12″ flat on the rail between the feet gives this board unmatched pop followed by a smooth landing while maintaining speed. The Wake is available in the following sizes: 134×43 136×43.5 138×44
All BROKITE boards come complete with Footstaps/Pads, Grab handle and Fins.